Security
Management System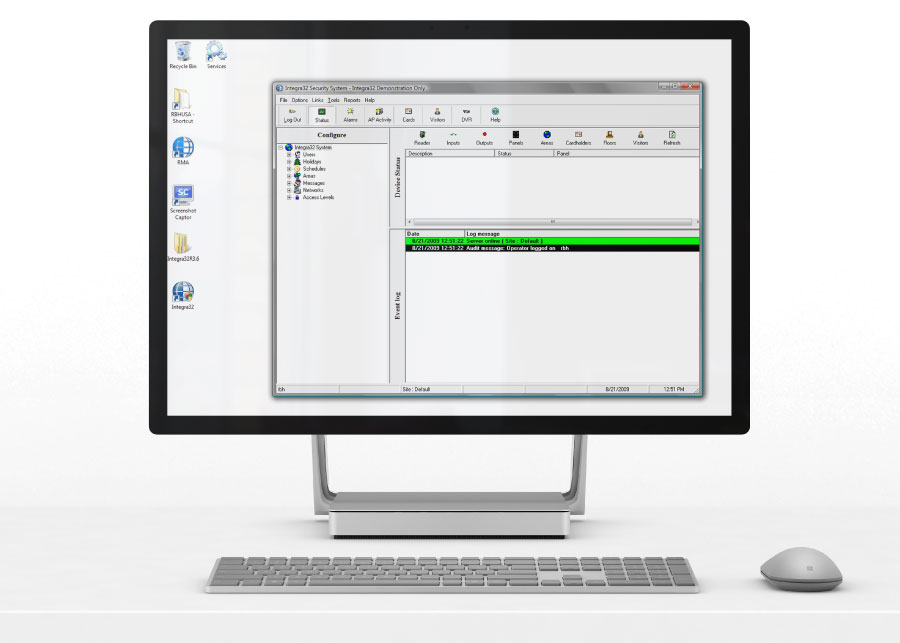 Current Software Release Versions 
Integra32 R5 v5.1.8 
RBH software support and software upgrades within the same release version are available free of charge for systems where the Software Support Expiry Date / Maintenance End Date has not lapsed.
Integra32TM Release 5.0 Security System software comes with a 14 day trial period, after which the system will not run unless the user registers with RBH to activate.
Download registration instructions HERE
*Download of Integra32 R5.0 (file size 1.06 GB)
Support Period
Log into the Integra32 Server / Workstation
Select the HELP menu and then the ABOUT option and you should see the following: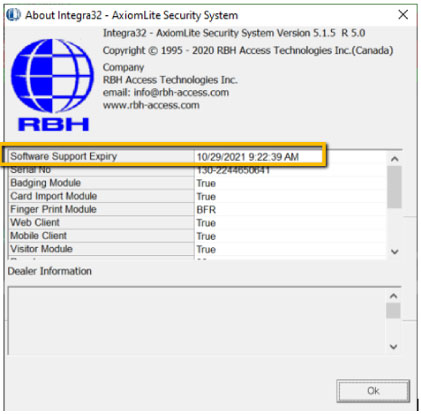 Software Extensions
One year of support is included with new installations.
Support includes:
Dealer and End User technical support during normal business hours
Upgrades during support period
Support renewal costs are based upon support expiry date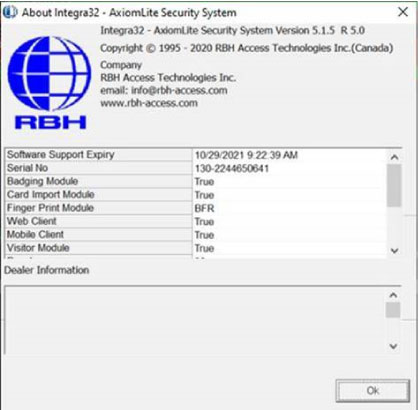 User Videos
Only for registered users
Templates
Only for registered users
Drivers and Tools
Only for registered users
Warranty and License Agreement
Notes and Manuals
Only for registered users
Discontinued Material
Only for registered users
Discover the power of Integra32